The Land of Lincoln attracts travelers from across the US. There's currently a big demand for ER and trauma, Critical Care, and NICU travel nurses. We have travel jobs in Illinois hiring now for nearly every specialty! Illinois is a completely different experience depending on the season in which you visit, and the 300-mile stretch of Route 66 is a fun, kitschy way to see the Prairie State, no matter the weather. Check out our open jobs to start your travel adventure in Illinois today!
Popular Places to Visit in IL
Lucky enough to land a travel nursing job in the Windy City? Head to Chicago's Navy Pier for the full tourist experience. Grab a slice of Chicago deep dish and stroll along the Magnificent Mile. Access the excitement of the 3rd biggest city in the US with the comfort of a more suburban setting in nearby Naperville, Joliet, or Rockford. Bordering the Fox River, Aurora has a spectacular Farmer's Market, an award-winning cultural scene, and plenty of shopping, dining, and entertainment. Springfield is a major hub near the center of the state with a personality of its own. Take a walking tour to admire the architecture and learn the history of the city, including a spooky option, "Lincoln's Ghost Walk." Sound good? Explore Advantis Medical travel nursing jobs in Illinois below.
Advantis Medical knows you're going places. We're the travel nurse agency to support your travel nurse career from day one on with highly competitive pay, the most desirable roles, and dedicated personal support.
The Travel Nurse Agency Clinicians Trust
Advantis Medical Staffing knows you're going places. We're the travel nurse agency to support your travel
nurse career from day one on with highly competitive pay, the most desirable roles, and dedicated
personal support.
Travel Nursing in Illinois Trivia



In 1847 Illinois became one of the first states with state-supported mental illness and disability centers.
Get the selfie everyone wants in front of Cloud Gate, aka The Bean at Millennium Park.
Four square miles of Chicago burned in the Great Chicago Fire in 1871.
Charles Mound, the highest natural point in the state, is the lowest state highpoint in the Midwest.
Want a selfie with the 170 ft. tall World's Largest Catsup Bottle? Head to Collinsville, just off Route 159.
Interested in Illinois travel nurse jobs?
Illinois Travel Nurse FAQs
What license do you need to travel nurse in IL?
Illinois Board of Nursing: nursing.illinois.gov/nursinginillinois.asp
Phone: 888.687.7307
CEU Requirements: 20 hours
Nursys: yes
Nurse Licensure Compact State (NLC): no
Walk-through State: no
License by Exam: $91 (+$200 exam fee)
License by Endorsement: $50
Temporary License: $25
Renewal: $80
Fees are subject to change.
Processing Time: 6 – 8 weeks
Valid for: 2 years
Renewal Schedule: 2 years
How much can a traveling nurse make in Illinois?
Indeed.com estimates the average travel nurse salary in 2022 at $144,161 but this can vary widely by location, specialty, and demand. This is significantly higher than $77,600, the average salary for a staff nurse in 2022, according to the Bureau of Labor Statistics.
What is the highest-paying travel nursing agency in Illinois?
Advantis Medical negotiates for the highest-paying travel nursing jobs in Illinois. All our travelers qualify for free concierge service. Chat with your recruiter to learn how we can help you land the job of your dreams quickly and hassle-free!
What are are the benefits of working with Advantis Medical?



Benefits are offered on the first of the month following the start date. Ex: If a clinician begins on 10/24, their coverage will be effective on 11/1.
How much does travel nurse housing cost in Illinois?
Your Advantis Medical Support Team can help you find housing in Illinois within your budget. Our Travel Coordinator will even book your living arrangements if you'd like!  We do not provide agency housing. Instead, our travelers get a generous stipend and any help needed to get settled. This gives you the freedom to live where you want and lets you pocket any leftover money, too! Agency-provided housing, on the other hand, is deducted from your paycheck. Either way, you pay for your living arrangements.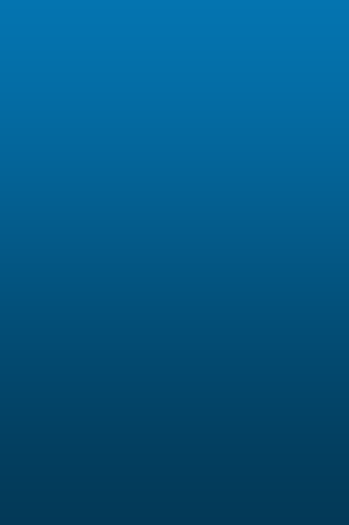 North Carolina
Florida
Texas
Arizona
California
New York


Virginia

Tennessee

Georgia

Oklahoma

Minnesota
info@advantismed.com
careers@advantismed.com
referrals@advantismed.com
For employment verification
requests, please
contact hr@advantismed.com
Certified by The Joint Commission
Ranked Travel Nursing Company 2021 by Bluepipes

13737 Noel Rd, Suite 900, Dallas, TX 75240
© 2023 Advantis Medical. All Rights Reserved.