Arizona's breathtaking landscapes and Southwestern flavors make it a highly desirable travel nursing jobs destination. Offering so many hike & bike trails and golf courses keeps the state's large retiree population busy and ensures a warm welcome for Progressive Care Unit (PCU), Medsurg, and Operating Room (OR) travel nurses. If a round of golf helps you unwind, choosing an Arizona travel nurse job in Tucson or Scottsdale might be one of your easiest decisions ever!
Popular Places to Visit in AZ
If desert beauty and full sun appeal to you, head to Arizona. Phoenix, the capital, sits within low mountain ranges that are perfect for day hikes, mountain biking, and rock climbing. Flagstaff lies in northern Arizona surrounded by the Sonoran Desert, the pines of the Coconino National Forest, and the San Francisco Peaks. With one of the higher standards of living in the state, Phoenix boasts many luxurious diversions that range from indulgent spas to extravagant boutiques. That higher cost of living can also translate to higher travel nurse salaries in Phoenix. Active travel nurses can match their outdoor activities to the time of year, hiking or rafting the Colorado River, visiting Grand Canyon National Park's South rim, or skiing at the Arizona Snowbowl resort or Humphreys Peak. Sound good? Explore Advantis Medical travel nursing jobs in Arizona below.
Advantis Medical knows you're going places. We're the travel nurse agency to support your travel nurse career from day one on with highly competitive pay, the most desirable roles, and dedicated personal support.
The Travel Nurse Agency Clinicians Trust
Advantis Medical Staffing knows you're going places. We're the travel nurse agency to support your travel
nurse career from day one on with highly competitive pay, the most desirable roles, and dedicated
personal support.
Travel Nursing in Arizona

"Did You Know"



Tucson is a UNESCO (United Nations Educational, Scientific and Cultural Organization) Creative City of Gastronomy. Explore world-class dining, especially "The Best 23 Miles of Mexican Food."
Time travel to the Wild West in Tombstone, Arizona. This mining town was the site of the "Shootout at the OK Corral" and the home of Wyatt Earp, Doc Holliday, and big Nose Kate.
Take a day trip to the northeastern part of the state to see the bronze statue of a man "Standin' on the corner in Winslow, Arizona," in tribute to the Eagles' famous song, "Take it Easy."
Phantom Ranch at the bottom of the Grand Canyon is one of the few places in the United States where mail is delivered by mule.
Don't be tempted to take a souvenir if you visit Petrified Forest National Park outside Holbrook, AZ. Legend has it you'll have bad luck until you return anything taken from the land.
Interested in Arizona travel nurse jobs?
Arizona Travel Nurse FAQs
What license do you need to travel nurse in AZ?
Arizona Board of Nursing: azbn.gov/
Phone: 602.771.7800
CEU Requirements: none
Nursys: yes
Nurse Licensure Compact State (NLC): yes
Walk-through State: yes
License by Endorsement: $150
License by Exam: $300 (+$200 exam fee)
Temporary: $50
Fingerprint: $50
Renewal: $160
Fees are subject to change.
Processing Time: 2 – 4 weeks
Valid for: 6 months (temp)
Renewal Schedule: every 4 years from February 1 – April 1
How much can a traveling nurse make in Arizona?
Indeed.com estimates the average travel nurse salary in 2022 at $145,698 but this can vary widely by location, specialty, and demand. This is significantly higher than $77,600, the average salary for a staff nurse in 2022, according to the Bureau of Labor Statistics.
What is the highest-paying travel nursing agency in Arizona?
Advantis Medical negotiates for the highest-paying travel nursing jobs in Arizona. All our travelers qualify for free concierge service. Chat with your recruiter to learn how we can help you land the job of your dreams quickly and hassle-free!
What are are the benefits of working with Advantis Medical?



Benefits are offered on the first of the month following the start date. Ex: If a clinician begins on 10/24, their coverage will be effective on 11/1.
How much does travel nurse housing cost in Arizona?
Your Advantis Medical Support Team can help you find housing in Arizona within your budget. Our Travel Coordinator will even book your living arrangements if you'd like!  We do not provide agency housing. Instead, our travelers get a generous stipend and any help needed to get settled. This gives you the freedom to live where you want and lets you pocket any leftover money, too! Agency-provided housing, on the other hand, is deducted from your paycheck. Either way, you pay for your living arrangements.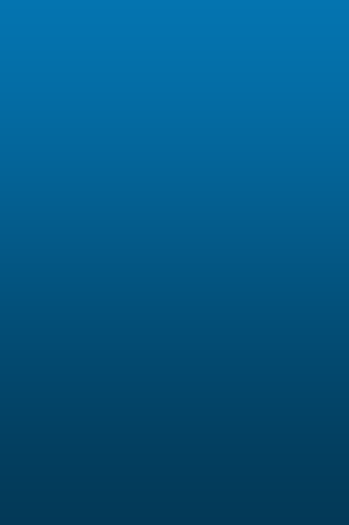 North Carolina
Florida
Texas
Arizona
California
New York


Virginia

Tennessee

Georgia

Oklahoma

Minnesota
info@advantismed.com
careers@advantismed.com
referrals@advantismed.com
For employment verification
requests, please
contact hr@advantismed.com
Certified by The Joint Commission
Ranked Travel Nursing Company 2021 by Bluepipes

13737 Noel Rd, Suite 900, Dallas, TX 75240
© 2023 Advantis Medical. All Rights Reserved.