Hawaii's beaches inspire many healthcare professionals to embark on a travel nursing career. Advantis Medical makes it easy to find the best travel jobs in Hawaii for any specialty. You can find great roles from Hilo to Honolulu and Lahaina to Lihue. In Hawaii, prioritizing work-life balance is no problem since you're immersed in some of the most beautiful settings on the planet. If you're more interested in what's above the planet make sure to visit some of the 27 astronomical observatories, including the Mauna Kea Observatories known for extraordinary night sky views. The crystalline Pacific Ocean will wash away your worries while playing, diving, or surfing. You can also unwind on volcanic beaches such as Punalu'u Black Sand Beach on the Big Island or Paranapanema State Park on the island of Maui. This makes taking on travel nursing jobs in Hawaii perfect for high-stress roles like ER nurses and ICU nurses.
Popular Places to Visit in HI
No matter your age, this lush location offers year-round outdoor recreation. The fresh flower-scented air and ocean breezes can do wonders for your inner spirit. And island-hopping to explore the Haleakala crater on Maui or taking a helicopter tour of Oahu is simple, making this travel nurse assignment feel like a working vacation. Visit the museums in Honolulu and learn about Hawaii's history and culture to round out your travel assignment by learning more about your destination. Sound good? Explore Advantis Medical travel nurse jobs in Hawaii below.
The Travel Nurse Agency Clinicians Trust
Advantis Medical Staffing knows you're going places. We're the travel nurse agency to support your travel
nurse career from day one on with highly competitive pay, the most desirable roles, and dedicated
personal support.
Travel Nursing in Hawaii:

"Did You Know?"
The remote island of Molokai has the world's highest sea cliffs, Hawaii's longest waterfall, and the largest white sand beach in the island chain.

"Aloha" is used as a greeting or farewell and is also considered a state of being. Its many meanings include love, affection, peace, compassion, and mercy.
At 81.15 years, Hawaii has the longest life expectancy in the United States.
When measured from the ocean floor, Mauna Kea, not Everest, is Earth's tallest mountain, with a total height of 33,500 ft.
Hawaii's beaches come in a multitude of colors including white, black, green, and red. The hues come from minerals and volcanic sand.
Interested in Hawaii travel nurse jobs?
What license do you need to travel nurse in HI?
Hawaii Board of Nursing
Website: hawaii.gov/pvl/boards/nursing/
Phone: 808.586.3000
CEU Requirements: none
Nursys: no
Nurse Licensure Compact State (NLC): no
Walk-through State: yes
Endorsement Application: $234 July 1 – June 30 odd years; $166 July 1 – June 30 even years
RN Application: $60 (+$200 exam fee)
Renewal: $150 – timely / $180 – late
Temporary License: n/a
Fingerprinting: $50
Processing Time: 15-20 business days from receipt of all required docs
Valid for (temp): 90 days (may receive same-day temp when you appear in person)
Renewal Schedule: renew by June 30 every odd-numbered year
How much can a traveling nurse make in Hawaii?
Indeed.com estimates the average travel nurse salary in 2022 at $133,204* but this can vary widely by location, specialty, and demand. This is significantly higher than $77,600, the average salary for a staff nurse in 2022, according to the Bureau of Labor Statistics. *Fees are subject to change.
What is the highest-paying travel nursing agency in Hawaii?
Advantis Medical negotiates for the highest-paying travel nursing jobs in Hawaii. All our travelers qualify for free concierge service. Chat with your recruiter to learn how we can help you land the job of your dreams quickly and hassle-free!
What are are the benefits of working with Advantis Medical?



Benefits are offered on the first of the month following the start date. Ex: If a clinician begins on 10/24, their coverage will be effective on 11/1.
How much does travel nurse housing cost in Hawaii?
Your Advantis Medical Support Team can help you find housing in Hawaii within your budget. Our Travel Coordinator will even book your living arrangements if you'd like!  We do not provide agency housing. Instead, our travelers get a generous stipend and any help needed to get settled. This gives you the freedom to live where you want and lets you pocket any leftover money, too! Agency-provided housing, on the other hand, is deducted from your paycheck. Either way, you pay for your living arrangements.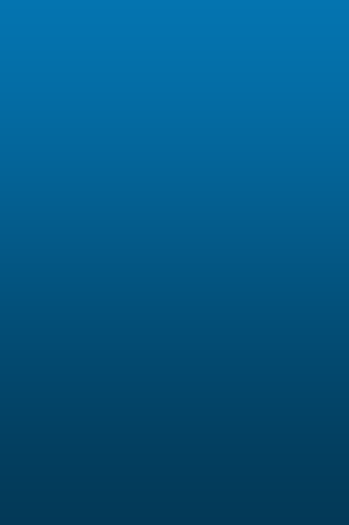 North Carolina
Florida
Texas
Arizona
California
New York


Virginia

Tennessee

Georgia

Oklahoma

Minnesota
info@advantismed.com
careers@advantismed.com
referrals@advantismed.com
For employment verification
requests, please
contact hr@advantismed.com
Certified by The Joint Commission
Ranked Travel Nursing Company 2021 by Bluepipes

13737 Noel Rd, Suite 900, Dallas, TX 75240
© 2023 Advantis Medical. All Rights Reserved.